Don't Compromise
The monitoring of a growing crop is nothing new, but until now it has been limited by compromises.
Tractor mounted sensors can reliably gather data in variable weather conditions, but their high price tag and the lack of control over the applications, does not appeal to most farmers.
Satellite imagery on the other hand is relatively inexpensive, but is not as accurate and is massively limited by cloud cover.
Omnia Plant Vision offers a solution
Plant Vision aims to change this; a tractor mounted sensor system offering the accuracy and reliability to acquire the data, flexibility on how to use the information and a price tag that will appeal to most growers.
The Plant Vision Sensor
Using ruggedized NDVI sensors, Plant Vision can be mounted onto any machine and has been designed to capture green area information about any growing crop.
This can be imported into Omnia or any other farm mapping system and you are in control of how you use the information. This could be for variable nitrogen applications, crop monitoring or harvest planning.
Whilst Plant Vision can be mounted onto any machine, typically it is mounted to a sprayer, as this machine is travelling through crops regularly throughout their cropping cycle.
A typical setup on 24-36 metre sprayers would see between 4 and 8 sensors mounted onto the boom, but more can be fitted if required.
Contact us for further information about the system.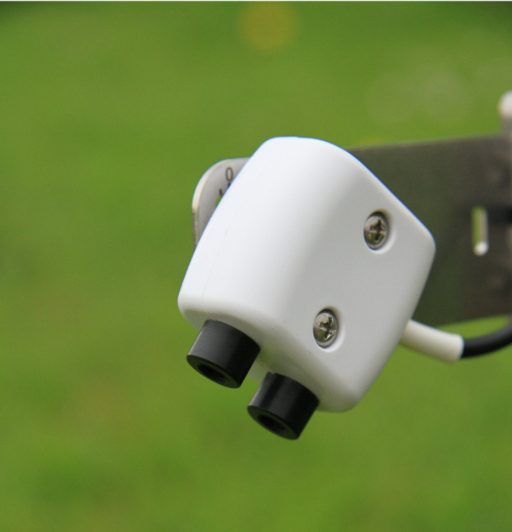 Robust Plant Vision NDVI sensors can be mounted onto any machine that travels through the growing crop.