Compatible, Intuitive & Cost-Effective
Omnia Connect is a cost-effective solution that has been designed to simplify precision farming.
The iPad app not only allows you to seamlessly and instantly send variable application maps created in Omnia to the field, but it also controls the spreader, sprayer or drill as well.
This low-cost solution streamlines your precision farming operations, gives you greater control and improves your efficiency.
Connect is compatible with a wide range of machinery including Amazone, KRM, Kuhn, Vaderstad, Horsch, Mzuri, Sky, RDS and more.
Most recently, we've made it possible to use the Omnia Connect app with Vaderstad E Services drills.
This means that variable rate drilling plans generated in Omnia, or in any other third party system, can now be seamlessly transferred to the Connect app, connected to a Vaderstad drill.
This allows those customers who do not currently use the ISOBUS functionality on Vaderstad E Services drills to unlock the variable rate potential of their drill using the Omnia Connect system.
Contact us for further details.
View a video about the benefits of Omnia Connect & Go
Case Study: Nick Wilson – Hunday Field Farm, Grafton, York
Nick believes that precision farming is the way forward for UK farming.
"There is no doubt that the current government agenda is focused around precision farming and if we want to stay in the game, we need to be current and ahead of the curve."
Based on this, Mr Wilson agreed to trial the Omnia precision system this spring to variably drill his spring crops, on the advice of his agronomist Sam Hugill, and was very interested to see if the Connect app would indeed deliver its promise of streamlined data transfer from desk to field.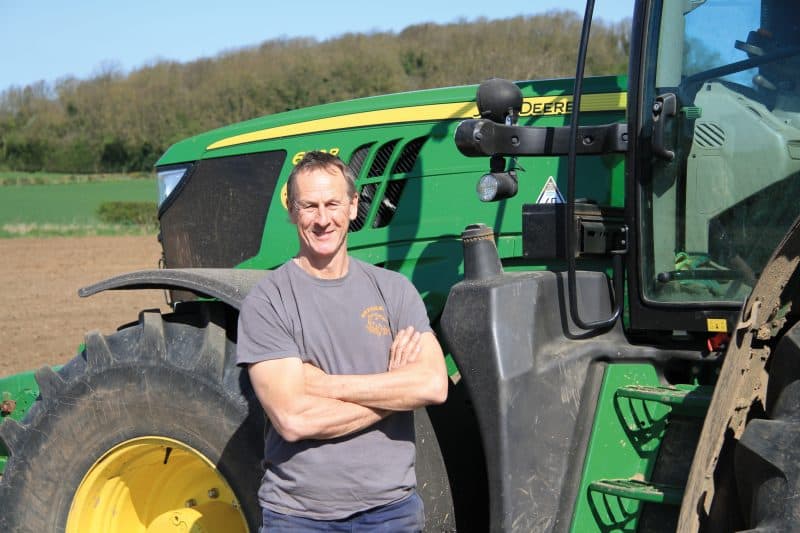 What People Say
Using Connect the seed rate plans were downloaded straight onto an iPad - once turned on in the tractor cab, the information automatically downloaded and then it was all systems go.
It really was as easy as that!

Case Study: Michael Baker – P& A Services, Bourne, Lincolnshire
"The first crop we variably drilled was a crop of Propino, in spring 2017 and despite my initial surprise by how high the seed rate was, we got a very even crop which was also our highest yielding crop of spring barley ever, at 7.6t/ha."
Working with his agronomist Andrew Buckberry, maps for each field were created from satellite imagery, within Omnia. "Maps of soil type, weed and slug pressure were overlaid on top of each other, and used to create a variable drilling plan."
"This spring we were asked if we wanted to trial the new Connect app, which would allow us to streamline the process and simplify the transfer of files using an iPad."
It's been so simple to use, says Michael. "Andrew can send me the maps straight to the iPad, I get in the cab and that's it! "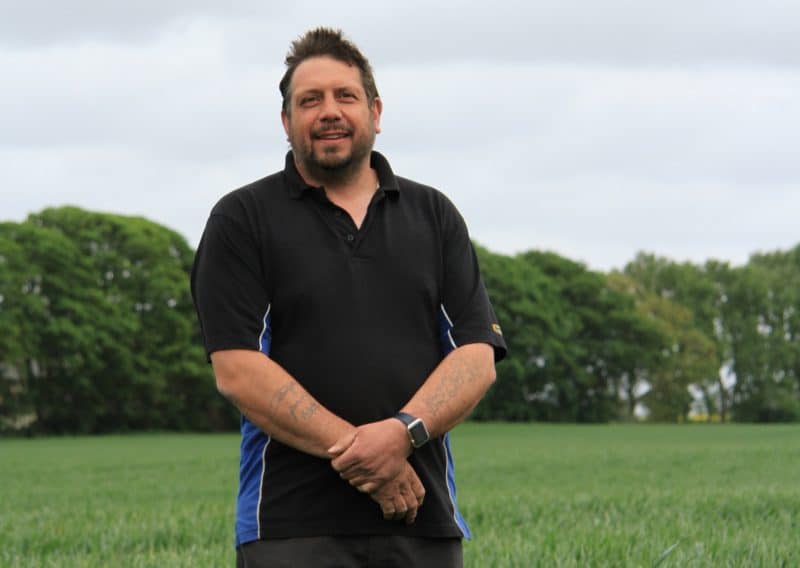 What People Say
The Connect app has been so simple to use - it has completely transformed how we use the application plans.